Professional LVT LVP SPC Vinyl flooring Manufacturer | Private Label&Contract Manufacturing
Vinyl Flooring Accessories Manufacturer
UltraSurface's transitional pieces and trim are designed to complement the collection's luxury vinyl planks. Small details like transitional pieces, coordinating trim and adhesives have a significant impact on a flooring project. For safety, a seamless flow, and a custom look, combine transitional pieces with trim.
Constructed from the same high quality vinyl flooring manufacturing process as each corresponding series. vinyl Flooring accessory pieces complete the project details.
Wholesale Vinyl Flooring Accessories
End caps are used to fill the gap between the floor and carpet, hearths or against sliding doors.Stair noses are used to finish the end of a step.Quarter round is used to cover the expansion gap between the floor and the wall.Stair noses are used to finish the end of a step.Surface reducers are used to fill the gap between floors of unequal heights.T-Moldings are used to fill the gap between two floors of equal height.Stair tread is used to fully cover the top layer for each stair, eliminating the need for stair nosing.
100%

Dent-Proof

0%

Worry

100%

Kid-& Pet-Proof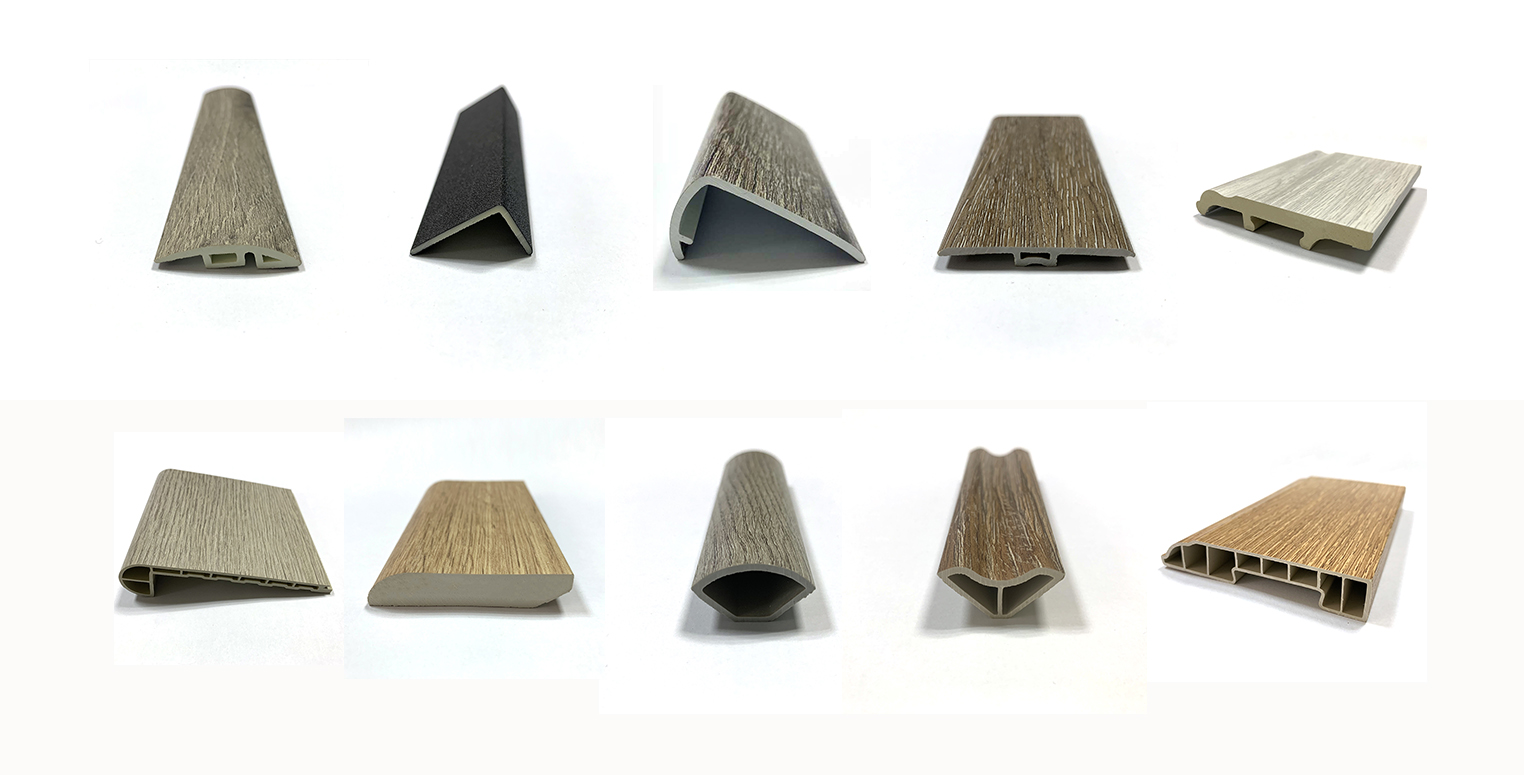 SENSIBLE STYLE

SCRATCH PROTECTION

LIFETIME WARRANTY
Wholesale Vinyl Flooring Accessories.Perfectly match the floor.Fade Resistant.Stain Resistant.Easy to Clean.
Buy now
Wholesale Vinyl Flooring Accessories

Fast Service
UltraSurface's strong supply chain, perfect warehousing and logistics system, and quick response team provide you with worry-free services.
Vinyl Flooring & Accessories Manufacturer
18 years focus on vinyI flooring industry, 12 years Alibaba Golden Supplier,87% of our products exported to West Europe & North America countries.UltraSurface is always pursuing bring Water-proofing / VoC-free / Kids-free / Pets-fre Eco-friendly vinyl fooring to world-wide market.
Netherlands, UK, Canada, Norway, Australia,etc.UltraSurface product series cover both residential use and high end level commercial use with authentic & HD appears of wood planks and stone tiles.
Why choose UltraSurface Vinyl Flooring Accessories
UltraSurface offers a complete line of finishing accessories that complement our broad product mix, while exceeding design expectations in the profiles and shapes that are important in design today. All accessories meet ADA requirements for changes in level to appearance between different floor materials.
UltraSurface vinyl flooring accessories are divided into three types: PVC, WPC and SPC. Perfectly match the floor we sell. These vinyl flooring accessories are produced in the same batch as the floor, and the color is the same as your vinyl floor.
What kind of service do we provide?
Providing high-quality vinyl flooring products is only a small part. When communicating with customers in depth, we became friends. We care about your concerns as much as you. After our floor is sold, we will guide the installation and maintenance of the flooring, so that you have no worries. We also promise that you have the right to free consulting products, and your vinyl flooring can enjoy lifetime warranty.
Best wholesale price with low MOQ.Free sample available.