What is the best way to clean vinyl plank flooring?
What is vinyl plank flooring?

Vinyl flooring is an inexpensive floor covering, usually used in kitchens and bathrooms. Composed of polyvinyl chloride and various plasticizers, you can buy vinyl floor coverings of solid boards and vinyl tiles. Vinyl plank is designed to resemble hardwood, and it comes in strips. You can find this product in a number of styles, each mimicking a specific type of wood, from oak to hickory and beyond. Vinyl flooring is durable, available in a variety of colors, and resists stains better than many other floors coverings.
How to Clean Luxury Vinyl Flooring?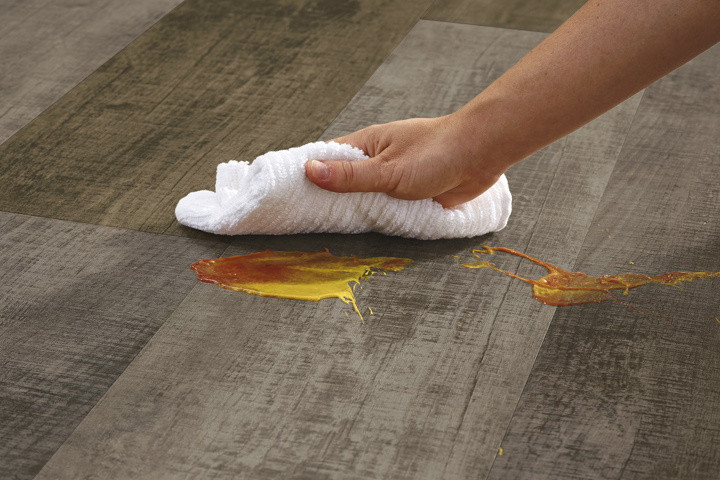 Luxury vinyl flooring
offers a wide variety of style options while maintaining durability and ease of maintenance. Available in tiles or planks, luxury vinyl flooring can mimic other natural surfaces for a fraction of the cost. Luxury vinyl is waterproof and low maintenance, making it an excellent choice for high-traffic areas.
Learning how to clean luxury vinyl flooring will save you from future headaches since a good cleaning routine is the best protection for any floor. Next, there are a few things that must be paid attention to.
(1)Daily cleaning is very important
Regular cleaning or dry mopping of the floor will help prevent dust and debris particles. Luxury vinyl is very durable, but dirt and dust will make the floor look dull. If you have stains or spills, be sure to clean them up immediately.
(2)Use the right tools, get twice the result with half the effort
Daily cleaning and weekly vacuuming help keep the floor clean. When it is dirty, you only need water and a microfiber mop to complete the cleaning, just like you use a mop on a laminate floor and the fact that no waxing on vinyl makes it easy for the floor to change over time maintain. Use an effective floor cleaner and microfiber mop to clean the floor. This weekly cleaning helps to remove any buildup that cannot be removed by a dry mop alone. Avoid using traditional mops and buckets because it is easy to spill excess water on luxury vinyl floors. Excess liquid will enter the joints and edges of the floor and break the adhesive, making it loose.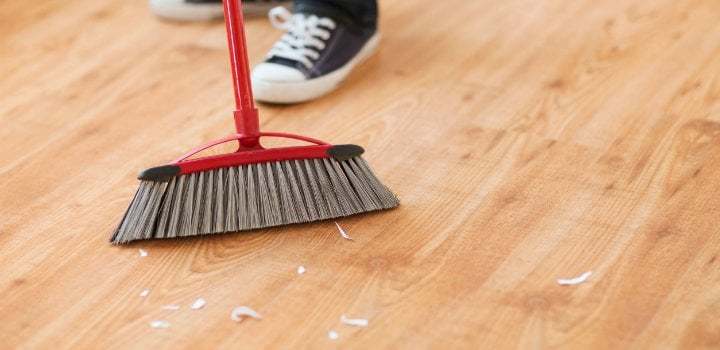 (3)Protecting the floor is actually very simple
Following this simple daily/weekly routine, you only need to keep your luxury vinyl flooring in top condition. Its durable properties make it easy to clean and give you peace of mind, knowing that your floors always look great. In order to further protect the floor, please use floor mats and felt pads on the furniture, and make sure not to drag heavy objects on the floor.
Nothing in the house looks better and durable than vinyl flooring.
Flooring adds sophistication and style to any home, especially in the bathroom, toilet, and kitchen.
Therefore, knowing how to clean a luxury vinyl board floor to maintain its appearance in the coming years is crucial, and with useful tips at hand, you will know how to clean the floor to keep it beautiful at all times.