Vinyl floorings that mimic wood perfectly
Natural materials have an irreplaceable place in our homes. Who wouldn't want to have a wooden floor at home? But what if you don't have the opportunity to invest in wood, don't want to pay regular attention to the floor or do you need to have a floor with different properties? There are vinyl floors just for you, which faithfully imitate classic wooden floors.
Vinyl floors with wood decor will delight you
Wood itself can be found in nature in countless shades and you will never have two identical wooden planks. The same goes for vinyl floors. Modern vinyl coverings offer hundreds of different shades, from which you can choose exactly the one that fits into your interior.
Do you like a light floor in beige, gray or yellow? Try sycamore, bleached oak, beech or light pear. These types of woody plants are suitable for laying in smaller rooms, which will brighten optically.
Medium and darker tones of brown, gray or reddish color can be found in woody plants such as walnut, ash, dark oak, dark pear, yew, wild cherry or pine. You will appreciate these darker shades in larger spaces, which are cozy and evoke a feeling of warmth in them.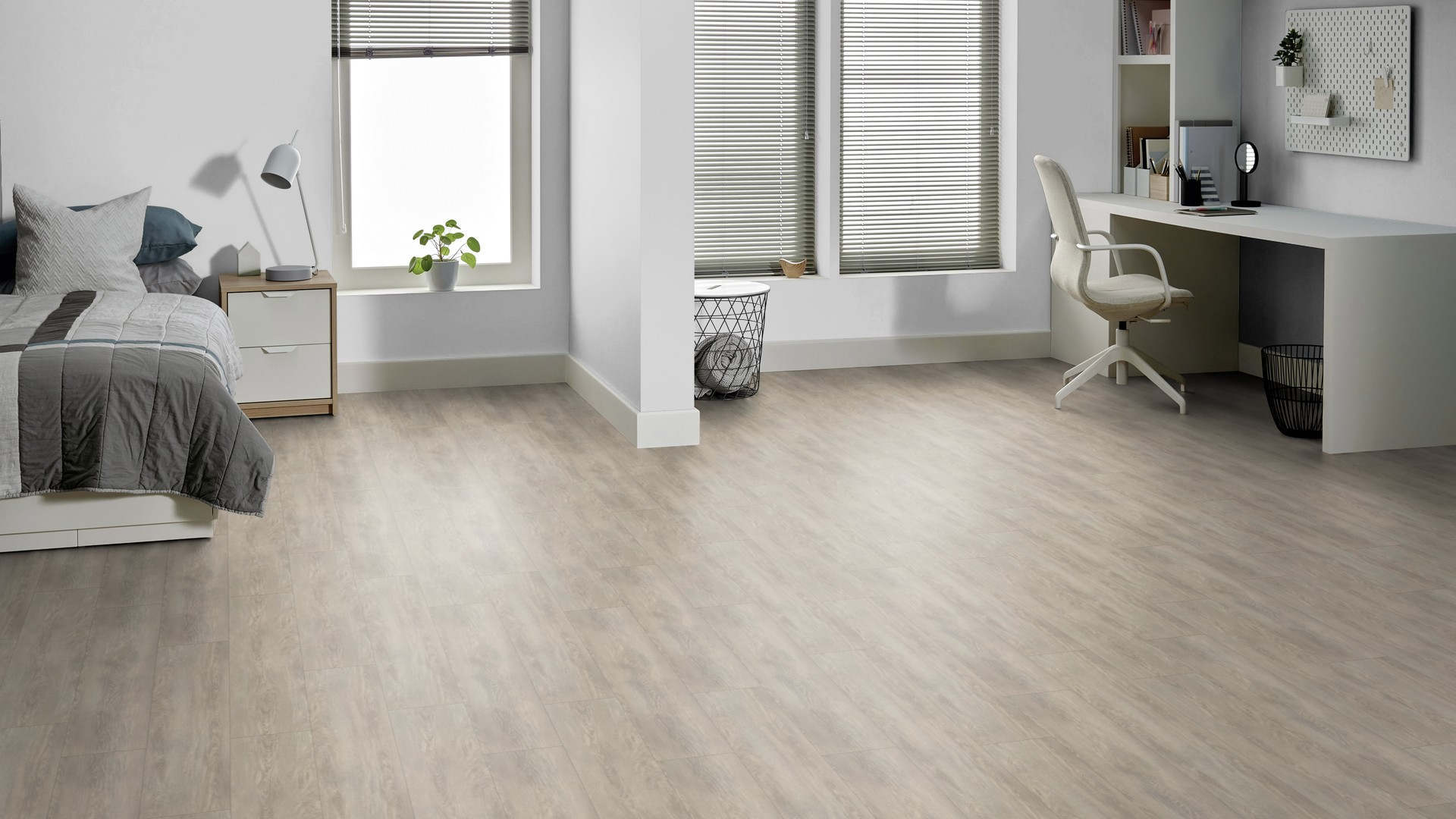 On our website, there are six color range classifications for the floor. They are white, gray, beige, brown, dark, and multi-colored. You can
filter
on our website.
Unlike wooden ones, vinyl floors are resistant to damage. You can put them in residential and commercial spaces. They are pleasant to walk on, dampen impact noise and are easy to maintain. In the case of glue down vinyl floors or floating floors with a waterproof locking joint, you can also install them in kitchens and bathrooms.