5 Best Practices for Choosing vinyl flooring Suppliers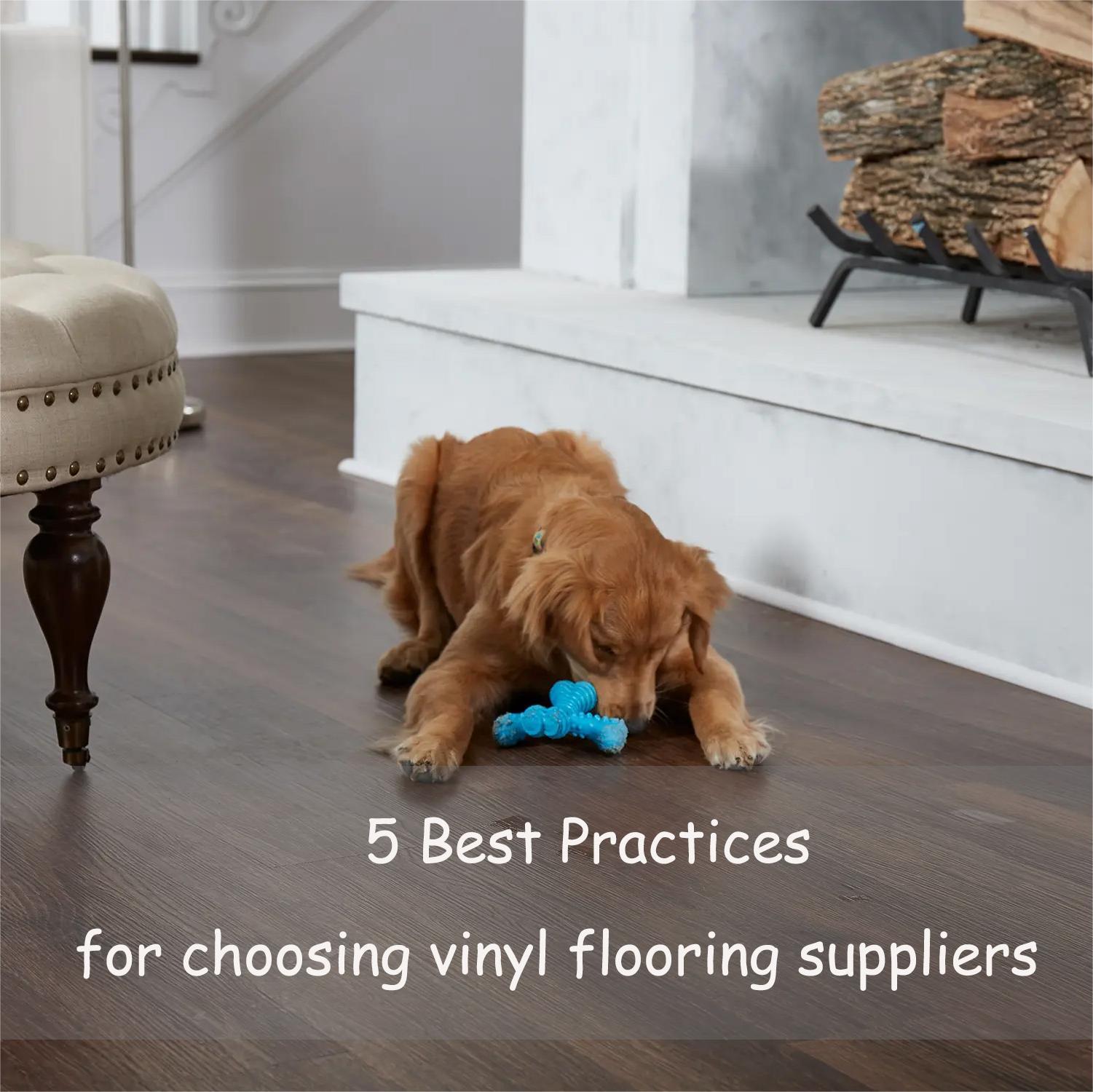 As a
flooring retailer
, you're constantly looking for the best way to get your pieces to your customers. The right vinyl flooring wholesale manufacturer can help to make this process easier.
With so many different flooring companies vying for your business, it's important to do your homework before settling on one. Here are a few tips and tricks from the pros to ensure that you find the right vinyl flooring manufacturers.
The reputation of your
vinyl flooring manufacturer
matters. Your manufacturer should stand out among other companies. This means that the quality of their products, manufacturing methods and customer service are all above par. If a flooring company doesn't meet your standards, keep looking until you find one that does.
Don't choose a PVC flooring wholesaler strictly based on price. While you do want to produce large quantities of vinyl flooring for a decent price, you shouldn't compromise quantity for cost. Compare different flooring samples with prices before deciding on a wholesale manufacturer to handle your business.
YOUR CONFIDENTIALITY MATTERS
Choose a trustworthy vinyl flooring supplier who won't sell your trademark products to your competitors and copycats. Make sure they respect the uniqueness of your materials so that your brand stands out in your market.

BEST QUALITY, REASONABLE PRICES
It's the quality of the products your offer that determines the reputation of your brand. From Production to Installation, ensure the manufacturer provides the finest in the industry for your brand and helps you maintain better price transparency.

TRANSPARENT MATERIAL SOURCING
choose a supplier who pays attention to material sourcing to uphold your brand's social and environmental responsibility, especially for organic and sustainable materials.

Get your merchandise ahead of the
vinyl flooring trends
with suppliers who have already proven their ability in manufacturing the floors you offer. Their advice and relevant recommendations would be an added advantage.
Choose a supplier who follows the same ethical guidelines as your brand to provide your clients with the finest in the market. If your brand is focused on virgin material, choose a clothing manufacturer that strives to provide
100% eco-virgin material
.
Get ONE-STOP Solution At Ultrasurfacefloor
Ultrasurfacefloor- China Vinyl flooring Manufacturer
With over 20 years of growth and experience, combined with thousands of satisfied customers, we consistently work to a standard that pleases our clients.
Customized your Order at Ultrasurfacefloor!
1. Dryback LVT flooring: 2mm-6mm
2. SPC flooring: 3.5mm-6mm with 1-2mm Underlayment
3. MSPC flooring:5mm-8mm




Any Interests, Pls feel free to Contact us!