Does luxury vinyl plank increase home value?
What is vinyl plank flooring?

Vinyl flooring is a synthetic flooring material that is durable, affordable and easy to install. Luxury vinyl tile and planks are increasingly popular due to their versatility, ability to hold up in moist environments and realistic wood plank and stone tile appearance.
There is no doubt that luxury vinyl tiles are sweeping homeowners and designers.
There are many reasons for the popularity of this stylish and fascinating modern ceramic tile, but the facts have proved its universal admiration and acceptance.
Luxury vinyl planks and resale value
If you want something higher-end than laminate but cheaper than hardwood, try luxury vinyl plank flooring.
Luxury vinyl plank flooring can imitate solid wood with unique texture patterns and textures. This adds a sense of luxury to your home without the high price tag of hardwood.
The cost of installing luxury vinyl flooring is also more affordable than tile or hardwood. It is easy to maintain and can be found in a wide variety of colors, styles and many different manufacturers.
Today's home buyers seek the perfect combination of beauty and ease of care on the floor. If you need something affordable but attractive, luxury vinyl plank flooring is a good choice.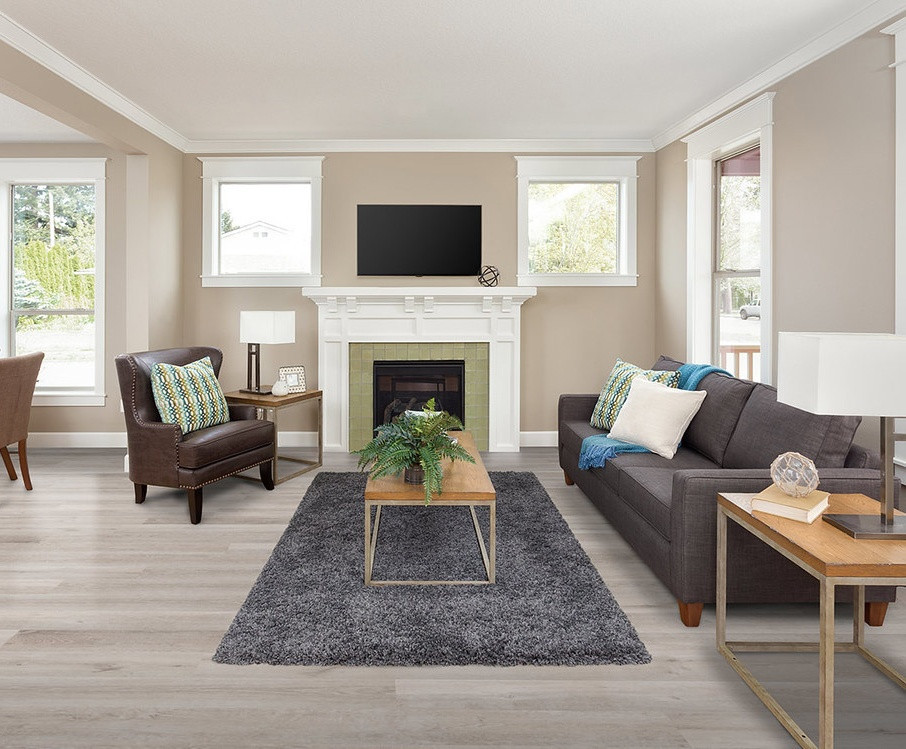 Will luxury vinyl planks increase the value of a house?

Your home is an important and expensive investment, and all alterations and renovations will only increase your resale value. Hardwood floors are an easy way to increase the value of a house.
Hardwood is hard to look good, and even if it is worn in, it has a certain appeal, but it is not necessarily cost-effective. On the other hand, carpets are almost exactly the opposite.High-end carpet material can be beautiful, comfortable and inviting, but it certainly wears and tears faster than most other options. In the long run, it does not entirely contribute to resale value.
Luxury vinyl flooring
is durable and enjoy a 50-year residential warranty. The appearance of vinyl flooring can be like hardwood or marble, with a high-end visual sense. Whether it is preservation and appreciation, it is a good choice for you.